If you know me well enough now you know I usually have multiple projects going at once, because this is what I do in my free time and I'm insane. Well, here's your next update on how all that stuff o' mine is going!
RLH.exe
It was too much fun. I'm (leisurely) making another Randy Learns... game. Not much else to report yet as it's early in dev.

Buddinpals Full Release (+ iOS / Android)
Got put on the backburner a little bit but soon I'll be updating the game on Steam, raising the price a bit and loaning a friend's MacBook so I can port the game to the App Stores. Didn't intend for this game to be in somewhat early access when I first put it up but oh well.
I'll also get to post the trailer @Megacharlie animated a portion of!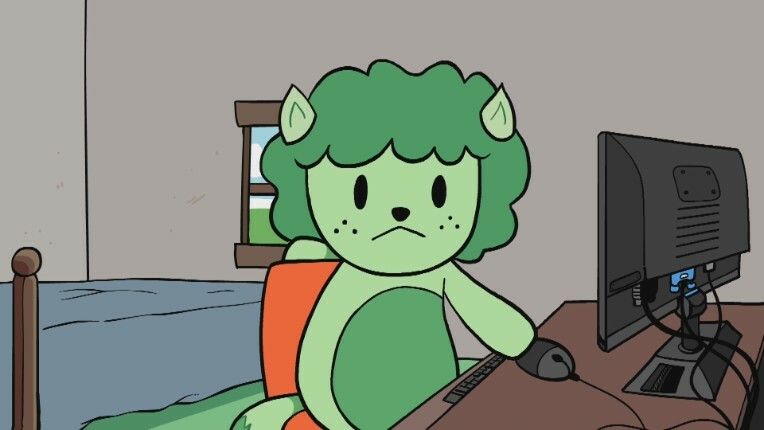 NEWGROUNDS: ZERO HOUR EPISODE 1
I'm the eccentric programmer of @JohnnyGuy's awesome project now! Episode 1 of the game's going well in the code department and once that's posted we'll be updating the game periodically with new episodes until we have the full game. ALSO WE STILL NEED PIXEL ARTISTS! A lot of assets from the Demo have had to be re-done for this full version of the game - if you're good with pixel art / animation, have Discord and think you can bang out some of the stuff needed for this game please DM JohnnyGuy with your work!! Godspeed!
Pico Game Remake?
Makin' something Pico-related for Pico Day with @BillPremo, @Dylz49 and @VoicesByCorey (@TomFulp helped with something specific for it too). I will say it's a remake of an old Pico game. Will reveal what it is when it's posted, probably on Pico Day! If I miss the deadline for Pico Day it's ok, still gonna post it 'cuz it's coming out freakin' amazingly. I'm doing music for it as well and JohnnyGuy let me use one of his songs for it too!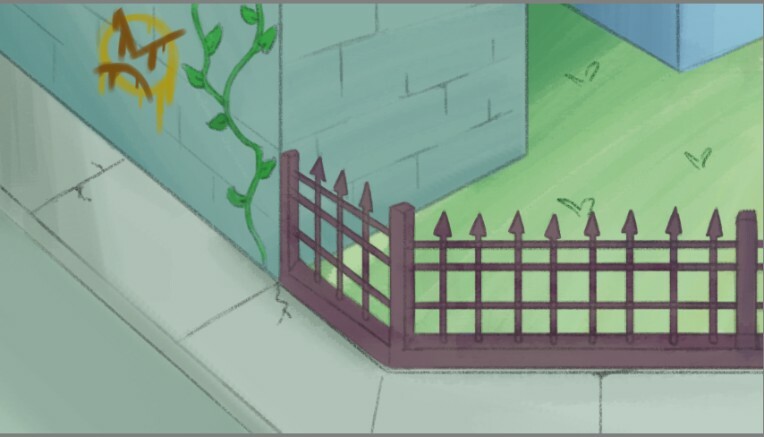 GRAZE (Scratch to GameMaker conversion tool)
Sprites and Sounds of the Scratch project carry over perfectly now with vector sprites next to figure out. Next up is the biggest hurdle, CODE. I want the games to function in GameMaker as close as possible to the original Scratch versions, and support as many Scratch functions as possible. This is why I'm not rushing this, I wanna get it right. The games start up the same in both engines now though at least:

Variables aren't displayed on screen yet as you can see, and there's no game code beyond that so far either. The way Scratch project JSONs are structured for code is kinda weird but once I figure it out, a lot of basic Scratch functions will be quickly supported and then maybe I can start to open up the tool for testing!
Also I said before the tool targets Scratch 2.0 project files since that's what I'm familiar with having taken apart, but I think I'll be able to support Scratch 3.0 files eventually too.
Also don't ask why my test Scratch project's a ripoff I did when I was younger of the One Line Tetris gag from :the game: - It's got enough basic Scratch functions to target for now.
Randy Soundtrack on iTunes / Spotify / Bandcamp
Just gotta make one or two funky bonus remix tracks for it and commission album art for it maybe. Stay tuned!
Newgrounds-based, Jackbox-style game?
Ever since I got the NG Flash API's Save Data functionality to work for me I've thought about making a Jackbox-style web game with it, y'know, as you do. This one's just a thought right now but I'd love to do something like this eventually, if I can get multiple users to access one private save data file effectively. My idea for it involves collaboration with other players and making crude jokes and it'll also prolly be NG themed.
Royal Ransack
My family and I tried to do a kickstarter for a card game we designed, just as the start of lockdown in 2020 happened to happen - it didn't go well. Trying to figure out how to properly get this thing off the ground so people can buy and play it, lol. It's a fun game. If anyone has any suggestions for getting it published or kickstarted please let me know!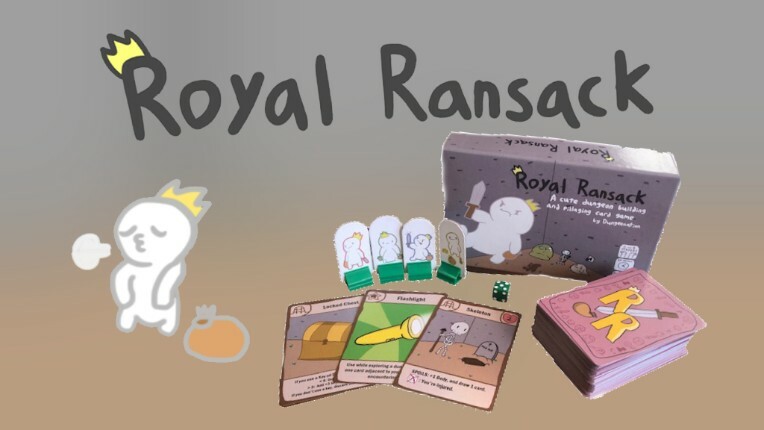 That's all from me for now! Yes, I still think I'm insane for all this. But everyone needs a hobby!
Keep bein' awesome, all you other creatives here!
-XOXO Dungeon