2022 was a crazy, bittersweet but cool year!
We start off with the release of Pico VS Bear DX early in January:
It's now a year old, and it's a project I am still quite proud of! It wouldn't be the same game without all the help I got for it along the way, so thank you everyone!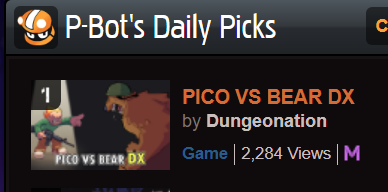 In February some friends and I make this silly little Chikn parody.
A concrete direction for Randy Learns History is set around March and progress begins to be made on development!
Flash Forward 2022 happens and a lotta great stuff comes out of it! Portal Defenders: Tower Defense, Last Piece of Cake DX and Sausage Game are just a few highlights of mine!
I become involved with thumbnail upscaling/re-creating around this time as well. Thumbnail upscaling efforts include: PuffballsUnited's entire portalography, Eddsworld's portalography, Bluebaby/Edmund McMillen's portalography, and all the JonBro games.
Then I got graffiti I drew into Stepford's 360 Degrees: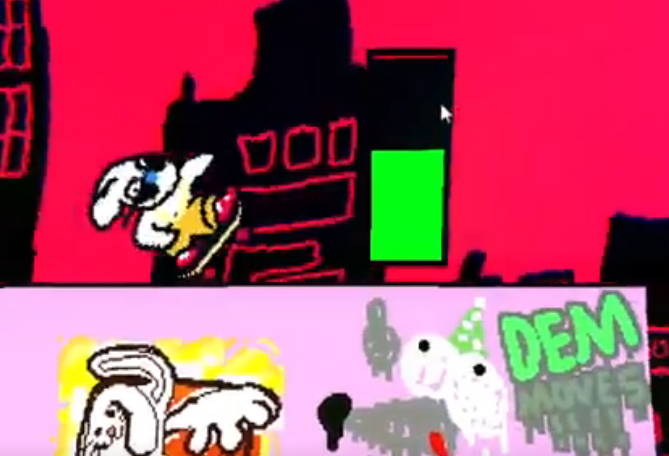 Mid-year sees my involvement in The Life and Death of Boe:
It kinda worked out that one of the original games this collab was based on just had sound effects voiced by Graeme and no music for the scenes, so I just went with that to save time in my entry.
I make a haiku generator over the summer and put it up on my website.
I get a shoutout in The Tank Tribune!
I also celebrate an indeterminate amount of time spent on this website.
Shoot Trip Die comes out, and the obsession begins to set in. My physical and mental health begins to decline around this time too, unrelated to the awesomeness of this game!
The bunnies then assert themselves on Newgrounds.
Speaking of bunnies, I start to make a little vent-art game about bunnies, which is an animal I seem to like. This game becomes Dream Medicine!
Come Autumn I leave the Strobe Interactive team working on the Henry fangame Attacking the Tower, and become Strobe Emeritus.
I also start the collab everyone on the BBS hears about for weeks: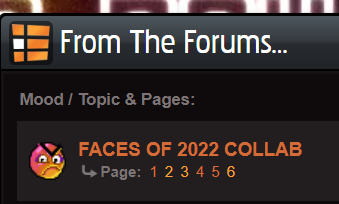 That's right, good ol' Faces of 2022! Which I wrote up about here.
But before that collab comes out, I write some music (including the main theme) for Parallelogram Man, marking the first time Levi and I ever collab!
Somewhere around this time I also got the Steam Deck, which is a pretty awesome device.
Near the end of the year the only real thing of note aside from participating in the Secret Santa is (and it's been talked about a little bit in public) that I start to assist Levi in programming the next Shoot Trip Die update, which I'm still finishing up with him and will come out this year! It's been a huge honor to help make a game I've been passionately obsessed with, and bug reporting for, even better! <3
---
PHEW!
So how do I feel about this past year, based on the expectations I had for it at the end of 2021?
I want 2022 on NG for me, and for ALL of us, to be even crazier.
...and what did I open this post up unconsciously with? I call that a victory.
2022 is going to be the year of making promised deadlines, I'm CALLING it!! :D
I mean -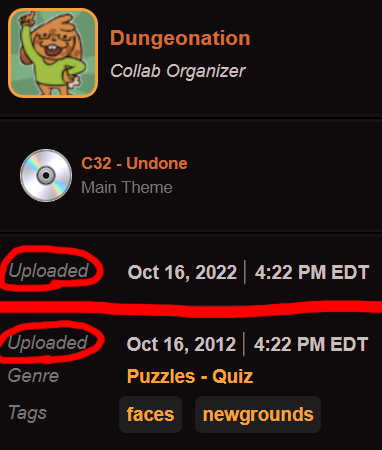 I think we're two for two!
So despite this year being the absolute worst for my anxiety and mental health EVER - I'd chalk 2022 up to a success!
I suppose the tradition forming here with these news posts is for me to set new goals for the new year soooo...how do I want 2023 to go?
An obvious goal for myself is to improve my anxiety and such, which unfortunately I haven't been fully on top of yet. Another one is quite random but it just popped into my mind:
I want to accomplish something that makes me emotional.
Not because I'm some beast incapable of feeling things. What I really mean by this is, at least once, I'd like to "outdo" my expectations a bit this year, even if it only makes me a little bit emotional!
I'm using markdown like I'm freakin' GREG HEFFLEY from Diary of A Wimpy Kid all of a sudden, what's up with that?
IN CLOSING! What am I working on so far this year??
Shoot Trip Die and Randy, mostly! I'm also working on a little something for Flash Forward 2023, so hopefully look forward to that! And of course, all the other stuff I've mentioned in previous news posts, you'll hear about 'em in the future eventually!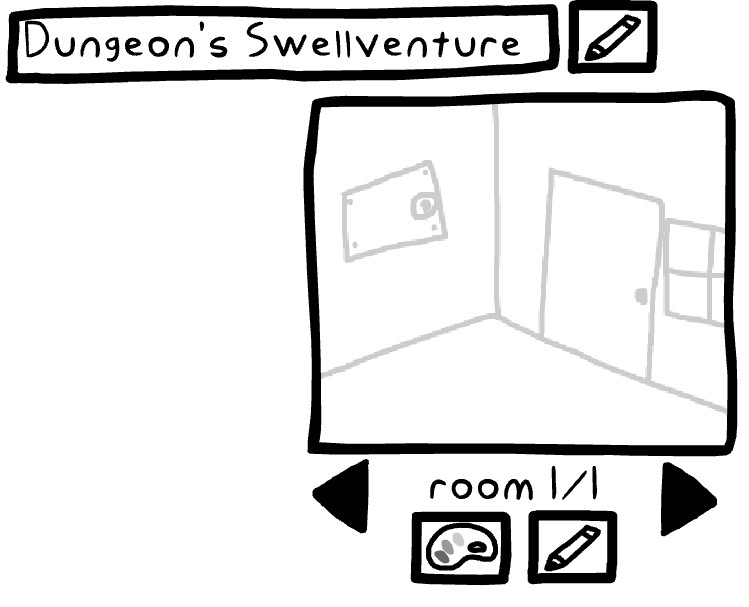 Ooooh a teaserrrrr! (Very much a WIP)
It just became Friday the 13th as I wrap this post up LOL
EDIT: oh crap!!!

Here's to more stuff, more growth, and holy crap I'll be 23 this year WHAT.
I'll leave you with this exclusive Twitter Circle banger:

Love you all except if I don't love you!
-XOXO Dungeon